Case study: organisational change


A bespoke programme, designed to embed a learning culture and develop a sustainable leadership pipeline.
The client
Sinclair are the world's leading authority on food-safe fresh produce labels and labelling equipment. Based in the UK and USA but active worldwide, Sinclair can be found in over 45 countries across the globe.
The need


Transition the CEO from routine operational tasks to a sharper strategic focus
Filter problem-solving and decision-making down through the organisation
Identify and engage with top talent, establishing clear leadership pathways
Embed a learning culture that increases satisfaction and boosts performance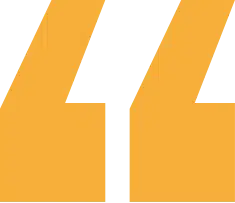 Partnering with Maier enabled us to translate what we wanted to achieve in terms of leadership and organisational change into a tangible plan.  The approach is not just a 'one size fits all' management development programme, our relationship allows us to tailor how we work together as we transition through the change process to transform the way our leadership operate and has been an enjoyable and inspiring journey for individuals and the group as a whole.
The solution


Maier, already actively engaged in the CEO's personal development journey, took on the responsibility of instilling a pervasive learning culture within the organisation. This initiative aimed to nurture existing and potential talent while refining the definition of exceptional leadership within Sinclair.
Over a span of four years, we implemented a tailored development program exclusively crafted for Sinclair. This program focused on the evolving role of leaders in the company, allowing flexibility to adapt to changing business requirements.
Our pragmatic yet challenging approach empowered participants to integrate newly acquired skills into their daily interactions. Operating with confidence, curiosity, and a commitment to assume greater accountability, delegates embraced a mindset of continuous improvement.
The program also incorporated elements of performance management and talent mapping to further enhance overall effectiveness.
The impact


As of 2020, the majority of leaders in Sinclair have been part of the development experience.
The result has seen a significant shift in the culture surrounding learning and development.
Managers are better equipped to take on the challenges of day to day and longer-term leadership.
A critical mass of leaders has been built across the UK, US and Europe, meaning an increased sense of distributed leadership when it come to problem-solving, decision-making and strategic planning and execution.
Several senior positions have been filled with 'home-grown' talent i.e. those having attended the development programme. Alongside these, external high calibre candidates have been recruited into roles, following the development of a much clearer sense of leadership at Sinclair.
The Executive Team operates with far greater trust and confidence in terms of delegation and empowerment, allowing them to adopt a more strategic focus.