Organisational Change
A question of talent; creating a sustainable leadership pipeline via expert facilitation and programme design.
Our client
Sinclair are the world's leading authority on food-safe fresh produce labels and labelling equipment. Based in the UK and USA but active worldwide, Sinclair can be found in over 45 countries across the globe.
What was needed
With problem solving and decision making mainly being filtered at the top level, but with talent hotspots becoming more evident across the business, the need to actively develop a next generation of leaders was two-fold.
Firstly, the Exec, who had worked extensively in developing their own team dynamics and leadership profile, needed to be able to move on from the handling of BAU and move into a sharper strategic focus. In essence 'do what it was only they could do'.
Equally as important was the challenge of identifying the best people, keeping them fully engaged and establishing clear and accessible routes to leadership that would ensure talent development not only added to Sinclair's continued success but that it became integral to it.
According to LinkedIn's 2018 Workforce Learning Report, a whopping 93% of employees would stay at a company longer if it invested in their careers.
Forbes Developing Your Employees is Key to Retention July 2018
Partnering with Maier
Already working closely with the Exec on their own development, Maier was tasked with creating and embedding a learning culture that reached deeper into the organisation, with the specific intent of developing existing and potential talent as well as further defining what great leadership looked like at Sinclair.
During the course of 4 years we delivered a development programme designed wholly for Sinclair, centering on the growing role of leaders in the business but allowing for flex to move and reframe in line with changing business needs.
Our practical but challenging approach gave delegates the confidence to 'test' out new-found skills as part of their daily interactions, operating with belief, curiosity and a desire to take on even greater levels of accountability in the business.
Performance management and increased levels of accountability also formed part of the programme.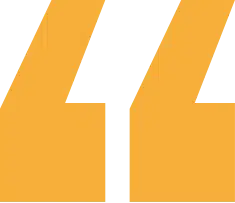 Partnering with Maier enabled us to translate what we wanted to achieve in terms of leadership and organisational change into a tangible plan.  The approach is not just a 'one size fits all' management development programme, our relationship allows us to tailor how we work together as we transition through the change process to transform the way our leadership operate and has been an enjoyable and inspiring journey for individuals and the group as a whole.
The impact
As of 2020 the majority of leaders in Sinclair have been part of the development experience.
The result has been a significant shift in the culture surrounding learning and development.
Managers are better equipped to take on the challenges of day to day and longer-term leadership.
A critical mass of leaders has been built across the UK, US and Europe meaning an increased sense of distributed leadership when it come to problem-solving, decision-making and strategic planning and execution.
Several senior positions have been filled with 'home-grown' talent i.e. those having attended the development programme. Alongside these external high calibre candidates have been recruited into role following the development of a much clearer sense of leadership at Sinclair.
The Exec Team operates with far greater trust and confidence in terms of delegation and empowerment allowing them to operate at more appropriate strategic, future oriented levels