Team dynamics; from Forming to High Performing
Leveraging team strengths, harnessing the power of collaboration and developing the leadership skills to improve business outcomes.
Our client
FARFETCH is the leading global platform for the luxury fashion industry. Founded in 2007 by José Neves and launched in 2008, FARFETCH began as an e-commerce marketplace for luxury boutiques around the world. Today the FARFETCH Marketplace connects customers in over 190 countries with over 1,300 of the world's best brands, boutiques and department stores, delivering a truly unique shopping experience and access to the most extensive selection of luxury on a single platform.
What was needed
Jamie Freed, Global VP, Private Client recognised individual brilliance in her team but knew that the true potential lay in building on their collective strengths. With new and existing members looking to establish their own place and that of Private Client within the organisation, it was acknowledged by everyone concerned that this was a team in its 'forming stage'. There was a shared consensus that it was vital, if ambitious targets were to be realised, for this top team to hit the 'performing' stage as quickly as possible; which is what Jamie called on Maier to help her achieve.
99.1% of those surveyed prefer a workplace where people identify and discuss issues truthfully and effectively. Less than 50% said that this happened in their organisation.
ProofHub
Partnering with Maier
Never losing sight of business objectives, over a sustained period Maier helped the team develop the leadership skills, methods and ways of working on which to build increased levels of group trust, safety and more effective communications.
A series of team sessions was designed for the team to align functional agendas with shared priorities including elements such as;
Increasing levels of self-awareness and impact
Showing demonstrable support and curiosity for different areas
Establishing multiple channels and new ways of sharing thinking and ideas
Promoting HOT conversations through active questioning and listening
Creating a sense of shared ownership, with the right balance of support and challenge
Elevating levels of strategic thinking and ways of operating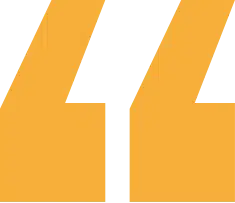 Insert testimonial
The results
Known and seen in the business as a cohesive, high performing team, with a clear sense of purpose and an understanding of their role and contribution to FARFETCH success.
Able to learn and adapt quickly to changing circumstances and challenging conditions, appreciating diversity of thinking and experience within the team.
Increased confidence in communicating honestly, openly and with trust (HOT), using this shared value to address issues as well as take advantage of and react quickly to new opportunities.
Greater clarity of when and where to come together to collaborate, creating working groups to specifically target key areas.
The creation of a Strategic Forum Group with the aim of targeting long-term objectives while delivering short-term success.
Achieving consistent level of 'Performing' with ability to integrate new members seamlessly to the team.