Coaching 
How Catalyst Housing used Executive and leadership coaching to develop and support high performing teams across the business.
Our client
Catalyst is one of the UK's leading housing providers in London and the Home Counties, managing over 37,000 homes. As well as providing a wide range of housing solutions for their diverse client base, they are also listed on the 2020 Sunday Times top 100 Best Companies to work for.
Partnering with Maier
Committed to their social purpose, Catalyst is equally committed to investing in its people – continually looking at ways to develop and support teams and individuals. For the past 5 years we've worked closely with the Executive, Senior Leaders and their Heads of Service in establishing high performing team dynamics across the business. Catalyst has always drawn strongly on its organisational values, in our work together we have been able to help translate these values into authentic and powerful leadership behaviours and best practice. This in turn has led to more unified and consistent ways of operating – both individually and within teams.
Coaching systems set up as part of a series of wider development programmes have been integral to this success. 1:1 coaching has offered Executives and Senior Leaders the opportunity for more personal introspection and exploration, while our unique coaching hub packages have allowed team members the space to unpack topics covered as part of development programmes – in the context of their continued growth as a high functioning group and in terms of company goals and objectives.
The Institute of Coaching has reported that 80% of coachees report an increase in self-confidence, 70% say that coaching has improved their work performance, relationships and communication. And 86% of companies say they have recouped their investment in coaching, and more.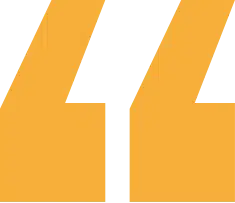 Working with Maier has taught me that corporate coaching isn't just about improving the skills of an individual or team. Through Maier's coaching and coaching hubs, individuals can learn more about themselves, grow awareness of how they are perceived by others and learn to adapt their behaviours to build better, more productive relationships.
The impact
Improved individual and team performance in relation to functional and business goals
Sharpened focus on business-critical areas and a clearer sense of priorities and collective accountability
Higher levels of personal and team engagement with greater sense of mutual trust
Greater levels of confidence, enabling coachees to contribute more effectively; in their role, as a team member, as an organisational leader
New perspectives and creative ways to tackle issues and barriers to success
Exploration of potential and converting it into tangible outputs benefiting the coachee and business; identifying opportunities for personal stretch and growth
Enhanced self-awareness and awareness of impact on others; significant and sustained behavioural shifts