Executive Development
Authentic, brave and creative leadership – making it real
Our client
ASOS plc is a British online fashion and cosmetic retailer offering a unique multi-platform experience. The company was founded in 2000 in London, primarily aimed at young adults with a mission of becoming the world's number one destination for fashion loving 20-somethings. The website sells over 850 brands as well as its own range of clothing and accessories, and ships to all 196 countries from fulfilment centres in the UK, USA and Europe. 
They describe their ethos as; 
'We focus on fashion as a force for good, inspiring young people to express their best selves and achieve amazing things. We believe fashion thrives on individuality and should be fun for everyone'
What was needed
Maier has had a long history working with ASOS, and our previous areas of collaboration have included; 
Exec individual & team coaching 
Facilitated strategic Exec team events 
Companywide departmental team initiatives 
Ops Board development 
360 feedback 
Having previously worked extensively with Nick Beighton, former CEO, and his Exec team around leadership principles, values and behaviours we had a more recent role to play in working closely Nick and his Exec line up. This was a team charged with heading up dynamic, exciting and challenging growth plans based on an ambitious and creative agenda for the future. 
In this later iteration of the partnership we focussed on capitalising on the trust and mutual respect that had already been established to further support the ongoing development of the Exec team in not only consolidating some of our previous work, but excitingly, building on the freshness and impressive line-up of talent they represent. 
Our work served to complement a range of initiatives and partnerships, working towards this becoming the quintessential A team, one inspired and driven by a shared set of commitments and beliefs operating at the top of their game. 
A top management team is more than a collection of the organization's senior-most executives – it's a microcosm for the entire organization. How the top management team works together shapes how everyone in the organization works together, especially in challenging times.

Lara Abrash, Chair/CEO, Deloitte & Touche, LLP
Partnering with Maier
The foundations of this partnership, closely guided by Nick Beighton and the ASOS values, remained strong, steady and relevant during his tenure. Changes and development to the brief were part of the process but with such a long-standing partnership we were able to flex and adapt at pace. 
Asos Values; We are authentic, brave, creative and disciplined to our core. 
Our focus initially centred on pushing the limits further and experimenting more as leaders to increase impact, challenge mindsets, and encourage innovation throughout the business. Closely influenced and guided by the Nick as CEO this shifted to an emphasis around cultivating conversations where and when they are needed, coaching and tapping into business challenges and potential leadership, both individually and as a team. Always operating according to our mantra of HOT (honesty, openness, trust) with considered challenge and insight.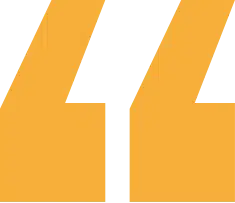 I have worked with Dr Karyn and Maier group for 10 years…the approach from Maier complements and supports the ASOS values and purpose to give people and customers the confidence to be whoever they want to be, guided by values of authenticity, bravery, creativity and discipline. Supporting the mission is to be the world's number 1 destination for the fashion loving 20 Somethings. 
I always believed in setting leaders free to achieve their potential as individuals and using this to help ASOS achieve its mission. There are often bumps in the road with this brave approach to leadership development – Karyn and Maier helped us navigate these bumps, providing insightful interventions and guidance when necessary. Their approach has supported that of ASOS. Unafraid to reflect back and tell us the things we don't always want to hear but need to hear. 
The impact
Confident movement towards the Exec generating a powerful sense of identity as a responsive, authentic & values led C-suite Exec, leading to the ultimate goal to be at ease with themselves and others whilst delivering a far-reaching strategic plan. 
Clarification of a set of leadership behaviours that are critical to role model to the wider organisation in achieving success. 
As an Exec, an increased sense of shared honesty based on mutual challenge and building respect.