For organisational change to happen you have to balance the rational with the emotional. It's not an 'either, or' situation
The culture of any organisation is unique and deserves to be developed with respect and care. Infrastructure, reorganisations, external environment and updates to technology can all affect a company. We help leaders and their teams navigate these changes confidently and sensitively. 
All organisations need change if they are to thrive, most of us prefer to be intentionally driving that change not trying to keep up with it. Recognising that 'sense of urgency' and having the strategies in place to keep one step ahead should be at the heart of all organisational cultural change.
At Maier we recognise that any transformation, large or small, relies on your people understanding and owning the change. To achieve real sustainable difference it's about working in partnership, bringing your people with you and maximising behavioural differences across the whole organisation.
Working at pace alongside leaders and 'pioneers of change', we help to; clarify the imperatives, assess the current opportunities and challenges and develop effective strategies to bring about desired outcomes. Our focus ranges from organisational wide cultural transformation to departmental team alignment based on a shared strength of purpose.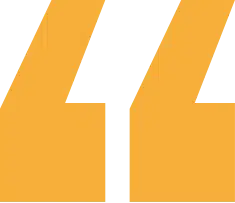 Maier have been instrumental in helping us to transform the ways in which our management and leadership teams across the college operate, lead and collaborate. It has been a really successful change partnership."
Our approach to organisational change always incorporates four key qualities:
Identifying and articulating the 'sense of urgency'
Developing the leadership power house responsible for developing the strategies to drive the change
Creating communications and spheres of influence to shape actions and behaviours needed to underpin the change
Inspiring excitement, confidence, ownership to deliver sustainable difference
Our change initiatives are often worked in tandem with our high impact executive team work. Putting it simply, we help you assess what change is needed and where – both systemically and behaviourally – along with the change delivery programme needed to deliver your vision of success.