Let's be honest


Many of us find it challenging to be emotionally open at work, but so often it's the most challenging conversations that allow us to make the most progress.
It's not easy, but it does get results.
At Maier, we create supportive but challenging environments, virtual and face to face, for leaders and their teams to create lasting change. From integrated year-long programmes to a month by month, step by step approach, our bespoke leadership development and organisational change programmes are tailor made to you.
Our bespoke leadership programmes
For all leaders—from board, to executives, and senior leadership teams
Leadership development
• Develop a sense of identity • Create allegiances • Establish shared aspirations
• Cultivate honesty, openness and trust
Every client partnership starts with a thorough investigation of your objectives, dynamics, stakeholders and team, as well as the wider cultural landscape. From there, we develop an entirely bespoke leadership development programme, identifying strengths to build on, and changes that need to be made.
Leadership development may start at the top, but limiting it to that 'special few' can stifle opportunities and minimise impact. Through our work in cultivating leadership talent, we identify and develop the next generation of leaders to ensure you reach your long term business objectives.
Organisational change
• Identify what needs to change • Develop 'pioneers of change' • Shape actions and behaviours • Inspire excitement, confidence and ownership
The culture of any organisation is unique and deserves to be developed with respect and care. Infrastructure, technology and the external environment can all have a dramatic impact on your organisation. We help leaders and their teams to navigate these changes confidently and sensitively.
At Maier, we recognise that any transformation, big or small, relies on your people understanding and owning the change. By working in partnership and minimising behavioural differences, we help you to create change you can be proud of, whether that's company wide or team specific.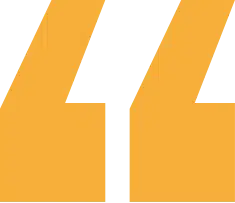 Maier have been brilliant at helping us get out Exec team even more aligned in delivering the ASOS vision and ambition, company-wide. Through events which cover anything from how to get the most out of our meetings, to how we work together as one string and dynamic Exec. Challenging, fun, honest = that about sums it up.
You've helped me to understand the challenges I had been struggling with and helped me to realise that a lot of the things holding me back were within my power to change.  I now have a clear picture of my areas for improvement and an understanding of how to build on where I am to get where I'd like to be.  I now know that I have  a "Super Power" and I'm not afraid to use it!.  All in all it's been an unbelievably useful and confidence building experience that I'm very much looking forward to continuing soon.
I have worked for some time with Maier, as part of our Executive team, with my senior leadership team and with other senior teams across the business.
Maier have proved to be good critical friends and are helping us develop ever more capable leaders, challenging us to think beyond our own experiences and helping us create an effective, performance-focussed team culture.
Maier Coaching has been of huge value to my team and myself personally. This coaching has brought the team together, enabled us to understand each other, grow and resolve issues. We have covered everything from team structure, technical decisions and personal development in these sessions.
The insights and guidance have made a real difference and will continue to do so as we move forward and I hope our partnership continues long into the future.
A really great day – useful, informative, intelligent, getting a real understanding of each other and what we all need to do to make the service and team successful.
As for the facilitation; engaging, bright, warm, influential, very clever.
With all the uncertainty over the world, leadership is more important than ever to glue the team together, show assurance, set direction and guidance to our team members over the world virtually to deliver the business, as well as to navigate the new norms calmly.
Hence spending time together as a senior leadership group virtually on self love, leadership & creative thinking is very crucial. Thank you for organising this virtual workshop for us, I am truly very grateful to have a coach to guide us through this.
I was surprised by how much of the energy and learning you achieve in a face-to-face setting can be achieved online.
These have certainly been worthwhile sessions in 2020/21 and have accelerated our evolution as a team as well as increased our ability to deal with the current and future new worlds.
Coaching has been used within the team to provide a different perspective and offer a different voice to the challenges faced, allowing individuals to grow in their own way rather than just emulating what they see.
This has benefited the individuals providing clarity on strengths and weaknesses and nurturing their own style of leadership and provide confidence in their abilities.